What To Know About Wood Burning Stoves And UK Firewood Regulation
The winter season is coming, and many households are searching for "logs for sale near me" to keep themselves warm in the months to come. In new regulation by the UK Government, sales of wet wood and coal are banned in England to minimise the ill effects of smoke on the environment. Searching for logs for sale on a search engine will yield many results, which can make it confusing to know which ones to buy from. It's crucial to find a reliable supplier of "logs near me" online to follow regulations and get the best value for your money.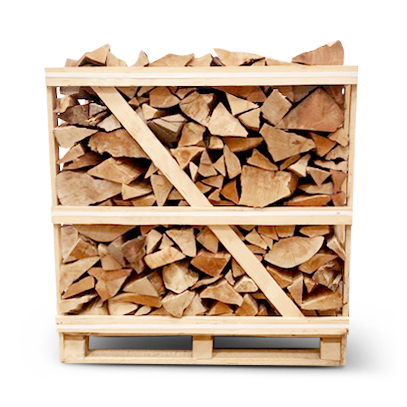 The main reason for the ban on wet wood sales is that these types of firewood produce more pollutants. Households can still use firewood, but only of the right kind.
Open fires and log burners are not banned. The emphasis is the purchase of dry wood or manufactured fuels that produce less smoke. Both options are easy to find and burn better, which is why they are much cleaner and more cost-effective for households.
According to the Department for Environment, Food and Rural Affairs (Defra), dry wood produces more heat and less soot. This means fewer carbon emissions by up to 50%.
In detail, the changes mean that selling traditional house coal and wet wood less than 2 m3 or in small batches is now unlawful. If wet wood is being sold, it should be greater than 2 m3 and should be dried first before burning based on the seller's advice.
As for makers of solid fuels, they have to prove that their products have a low sulphur content and emit a minimal amount of smoke.
According to environment minister Rebecca Pow, the move to ban wet wood and coal is the latest step in the Clean Air Strategy. It is more efficient to burn cleaner fuels across English households. It also reduces the exposure to harmful pollutants and yields more benefits to the environment, Pow said.
A spokeswoman for Asthma UK and the British Lung Foundation, Harriet Edwards, welcomed the move. She warned that air pollution is very harmful to people with lung conditions like chronic obstructive pulmonary disease (COPD) and more common conditions like asthma.
Air pollution or smoke from wet wood and coal can lead to potentially life-threatening asthma attacks.
The goal of the Government is to educate people who buy and use firewood and ensure that they use cleaner types of fuel in their households, which will ultimately reduce the pollutants emitted by stoves.
Ready To Burn
Wet wood is classified as wood with a moisture content of over 20%. It is often sold in nets and is cheaper than dry wood. The moisture it contains creates more smoke and produces harmful particles of air pollution. These types of wood also damage chimneys because soot and tar build up within the chimneys.
When buying wood, households should purchase ones marked "Ready To Burn" after searching online for "logs for sale near me". They can also buy loose house coal until February 2023.
This begs the question of whether households should still get a stove with these regulations. The short answer is yes.
The main regulation is for pollutant producing fuels. Having a stove will provide many benefits. As with other biomass materials, wood is a low-carbon energy source as it releases only the carbon it has absorbed while growing. Furthermore, relying on local biofuel production reduces carbon dioxide emissions by cutting down on fuel transport.
Buying an efficient stove is one way to minimise the effects of stove-derived pollution. As new rules for minimum efficiency and maximum emission levels will be implemented in January 2022, only those that meet the Ecodesign Regulations will receive permission for UK sales.
Thankfully, we do not have to wait until 2022 to purchase an approved stove. The Stove Industry Alliance has been working with manufacturers to produce stoves that meet emission regulations. They call these stoves "Ecodesign Ready." These significantly reduce the emissions of potentially harmful particles compared to older stoves and open fires.
Getting a Defra-approved stove to burn wood is also an option, especially if the household is in a smoke control area. In these areas, only smokeless fuels like anthracite coals are allowed.
Defra-exempt stoves are also great even if the household is not under-regulated areas. These stoves make it harder for wood to smoulder and provide enough oxygen while burning, which is why it burns more completely and produces less smoke. Another benefit is that it can minimise the build-up of soot as well, making maintenance easier.
Learning to keep a stove burning well is also a great way to maintain clean household heating. If burning wood does not have enough of an air supply, it is likely to produce more smoke and, in turn, produce harmful emissions.
Leaving the door and air vents open when starting the fire is a great way to minimise smoke. Once the fire is established, use the air vents to keep it going. Building the wood into a tepee shape at the beginning of the fire will help make the fire constant.
Having a stove thermometer is a great way to monitor the temperature. Stoves must stay between 200°C and 250°C, and the ideal temperature will vary depending on the type and make of the stove.
Finally, cleaning and maintaining the stove will reduce the build-up of soot. If different materials obstruct the chimney, it can pose a fire hazard or prevent smoke from escaping properly.
Sustainable Firewood Supplier
With these regulations in place, you can't just pick any random wood supplier out of Google's search results. When looking for "logs near me", make sure that the wood you get is dried well and sustainably sourced.
Logs Near Me is a family-run business that supplies affordable dried firewood for open fires and log burners. We provide different types of wood in various sizes, weights, and prices so that you can choose the best one for your home. Our firewood is offered in batches of nets or crates, packed for your convenience.
The wood we offer burns hotter and lasts longer than most other options on the market. This makes us a more cost-effective choice as you'll get more out of less wood.
So, what are you waiting for? Order from our store now and enjoy free delivery within the UK.