Where To Buy Quality Kiln Dried Logs Near Me
Buying high-quality "kiln dried logs near me" will be made easier with this blog guiding you in finding the best suppliers in your area. But before we discuss where to purchase high-quality "logs near me", let's briefly discuss what kiln dried logs are and what makes them better than the rest.
The basics of kiln dried wood

As the name suggests, kiln dried wood is any wood that has undergone the process of kiln drying. Kiln drying is done using a commercial kiln that can reach temperatures of up to 90°C. The typical number of days required to complete the kiln drying process is about four days, depending on the kiln used.
These logs are perfect for people who are using seasonal firewood or logs. They are certainly worth switching to, especially if you can find a supplier that offers them for a reasonable price. They will not damage the stove you are using compared to other logs, especially those that have over 25 per cent moisture content.
What happens during the kiln drying process
The wood is cut, stacked, and placed in metal cages. These stacks are then placed inside a kiln, which can process up to 100 pallets of logs, depending on their size, function, and load capacity. The moisture in the wooden logs is evaporated through continuous airflow within the kiln. Aside from that, the heat-driven processes that happen during kiln drying help in removing any moisture within the logs.
The advantages of using kiln dried logs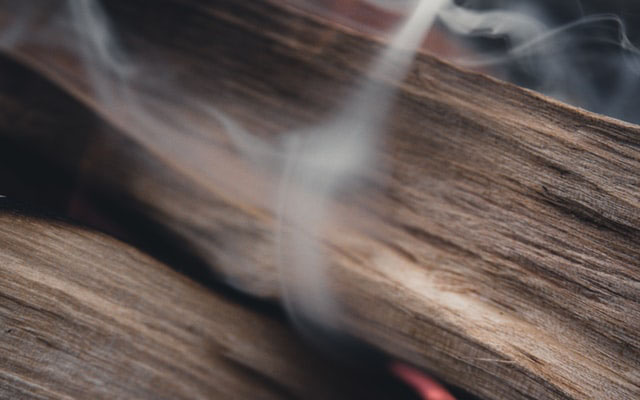 Kiln dried logs have a lot of advantages compared to seasoned firewood. They light up easily since they are thoroughly dry. In addition to providing a high heat output when burning, they also burn cleanly, which means they will not cause stove glass to darken nor produce a lot of soot. You can also prevent causing damage to your stove or flue due to this wood's moisture content, compared to other firewood and logs.
Kiln dried logs are all-natural, and the cleaner and higher burn output are both due to having minimal moisture compared to seasoned logs. They are efficient when generating heat, and you can guarantee that there will be no living insects inside the wood as the kiln drying process will take care of any insects inside.
Kiln dried logs require little preparation when burning, and they are easy to procure too. The prevalence of suppliers offering their products online makes buying kiln dried logs easier. When buying kiln dried logs online, it will not be necessary to look for a local store that sells "logs near me" since most online stores deliver anywhere in the UK.
Take note that the delivery of kiln dried logs is usually done by a lorry, so your property or delivery access should have access to such trucks. You can contact the store you are buying from with regards to their delivery procedure to ensure that there won't be any problems.
Where to purchase high-quality kiln dried logs in the UK
If you are looking for kiln dried logs in the UK, look no further than our store here at Logs Near Me, a family-owned premium kiln dried logs supplier.
With years of experience in the firewood industry, we are committed to providing high-quality kiln-dried firewood, briquette, and other wood products at competitive prices. Our experienced team will deliver your order on time and with utmost care for your property. Our products are available for purchase online using this website, and we deliver nationwide in the UK within 2-3 working days. Due to our nationwide coverage, you won't have to search for other suppliers of uncut logs for sale near me.
We obtain our kiln dried logs from sustainable sources, minimising the impact on the environment. We have the FSC certification from Forest Stewardship Council as our products meet their requirements. Aside from that, our logs are also approved by Woodsure, which guarantees that they are sufficiently dried and easily burn. By buying our kiln dried logs, you can rest assured that you are getting a high-quality product while still helping the environment.
Our store stocks up on some of the cheapest kiln dried logs that you can find in the UK, with most of our logs coming from popular wood species in the UK, like ash and birch.
For your questions or enquiries, or if you have concerns regarding your order, you can contact us via telephone at 0122 569 0059, or via email at sales@logsnearme.co.uk. Our products are sold at wholesale prices that can't be beaten!
FREQUENTLY ASKED QUESTIONS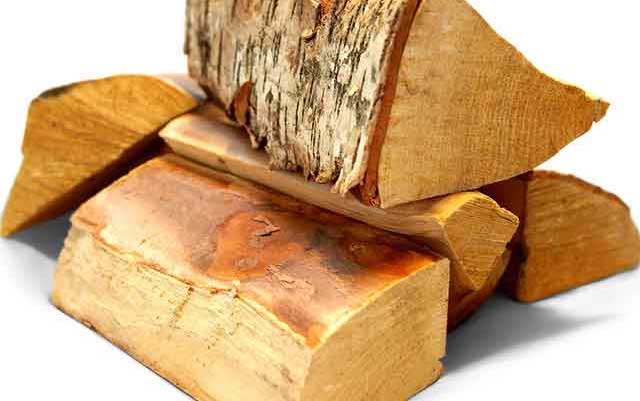 Why are kiln dried logs better?
Kiln dried logs are completely natural. Using them results in a much cleaner and hotter fire since they have less moisture within them. You can also rest easy knowing all insects in the logs are killed during the kiln drying process. In other words, kiln dried logs are completely safe to use.
How long do kiln dried logs burn?
Many people Google "kiln dried logs" or "oven-dried wood near me" because such wood burns better. Because of their lower moisture levels, it will take less time and energy to burn them.
You can mix softwood and hardwood logs if you want a longer burn. With the proper ratio, you can keep your fire burning for up to five hours.
Do kiln dried logs burn faster?
Kiln dried lumber has a very low moisture content. This means it will take less heat energy to burn them, unlike other standard firewood that would need a strong flame to burn. You can mix softwood and hardwood logs to get your fire burn for longer. However, you should understand that kiln dried logs burn faster than most.
How long does wood take to dry in a kiln?
The time it takes for logs to dry depends on the type of wood in question. On average, the drying process should take around four days.
Logs are typically bundled together and heated in the kiln at about 80 to 90°C. Using temperatures hotter than this could potentially burn the wood. Meanwhile, colder temperatures will fail to remove enough moisture.
Can kiln dried logs get wet?
Although kiln dried logs can get rained on for a short while without absorbing too much moisture, putting your kiln dried logs inside a shed is still highly recommended. You can also choose to put them in an overhang to protect them from the rain and keep them dry.
What size are kiln dried logs?
Stove manufacturers recommend the standard length of 25 cm for kiln dried firewood. This would help ensure that the kiln dried logs would fit in most, if not all, wood-burning or multi-fuel stoves.
However, for fire pits, the logs should not exceed 10 cm in diameter. Logs that are too big need to be split again.
The Difference Between Kiln Dried Logs And Seasoned Firewood
Kiln dried firewood is different from standard firewood, such as seasoned firewood. Kiln dried firewood is wood that has been dried using a kiln, making its moisture level lower than most firewoods. This process is faster than the conventional way of air drying wood (seasoning).
Kiln dried firewood can be used as fuel for burning. It can be used in different settings, such as for a stove, a fireplace, or an open fire pit. Kiln dried firewood is divided into kiln dried kindlings and kiln dried logs.
Kiln dried kindling is perfect to start fires. It can burn very fast since it has a very low moisture content. Kiln dried logs are also excellent to use in building up fires since they can catch fire very quickly. Due to all these advantages, many campers search for "dried firewood in my area" online and purchase them for their next camping trip.
Kiln Dried vs Air Dried Logs
Air-dried logs are naturally dried outside while being exposed to the weather for a minimum of 12 months. A sunny or windy place on a hill would be the best location to air-dry logs. They need to reach about 25% or less moisture, but different wood species will also vary in moisture contents. Suppliers of air-dried logs are at the mercy of nature.
On the other hand, kiln dried logs for sale are dried using an oven. All mould, mildew, and insects will be lost or killed during the kiln drying process. This is due to the high temperature of the kiln, making insects have no chance to manifest inside.
The Process Of Kiln Drying Firewood
Experts usually split the firewood first before putting them inside the kiln. Doing so would help them dry faster. They also cut them about the size of your forearm using an axe or a saw while wearing safety equipment, of course.
Others also bundle the firewood together. In this way, they can easily insert or remove firewood from inside the kiln. After bundling up everything, they transfer them to the kiln's drying area.
Before placing the firewood inside the kiln, they ensure that the fans of their kiln are operating without any issues. Afterwards, they make sure the kiln has a consistent supply of fuel before setting the appropriate temperature to dry the wood.
Great Reasons To Use Kiln Dried Firewood For Your Fire Pit
Kiln dried firewood has many advantages compared to seasoned firewood. First of all, kiln dried firewood is very easy to burn. It has a very low moisture content, which makes it very easy to set on fire and burn. It's also hotter when burning, which means you can choose to burn only a few pieces to keep your house warm. Kiln dried firewood also produces little smoke, so you can rest assured that it's completely safe for both indoor and outdoor use. All insects within the wood are also killed off during the drying process inside the kiln, making kiln dried firewood from Logs Near Me not only mould and fungus-free but also insect-free.
The Advantages Of Kiln Dried Wood
Aside from being used during the winter season to keep buildings warm, people also search for "kiln dried log near me" online to create their furniture. It's very easy to clean if you use substances such as vinegar. If proper care is carried out, furniture made of kiln dried wood can last up to 25 years since it is very durable.
Kiln dried firewood has many more advantages when compared to standard firewood. Kiln dried wood has a very low moisture content, making it very easy to catch fire. Kiln dried wood also has a lower chance of defects.
However, kiln dried wood also has some disadvantages. One of such is that kiln dried wood only comes in dark colours.
If you are looking for kiln dried wood in my area, the search is over! Call one of our representatives today for high-quality and affordable kiln dried logs!