Where to buy logs near me?
Now that we are well into the colder months of the year, you're no doubt thinking about getting your wood burner or open fire lit - if you haven't already!
For anyone that is wondering where to buy logs near me, we have some useful information for you. Not only will we show you the great range of kiln dried firewood that we have on offer but we are also going to tell you about what kinds of logs you should buy.
Before we get into the quantity of logs you'll require, what kind of firewood should you purchase?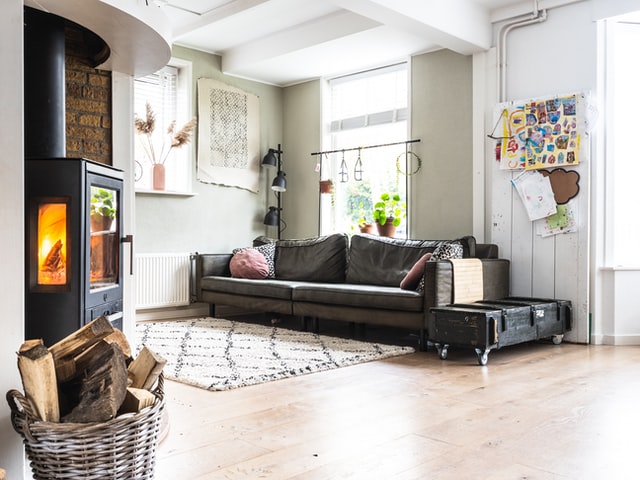 What logs should you buy?
At Logs Near Me we have two kinds of firewood - ash and birch.
You may have heard of both of these types of wood before but you aren't really sure what the difference is.
Ash is a slow burning wood and it gives off a large amount of heat as well. So, if you want longer and hotter fires then we'd recommend ash kiln dried logs for your home. It makes more economical sense too if you light your fire on a regular basis and need it to burn for hours at a time (ash burns for around 5-6 hours).
Birch on the other hand will burn a lot quicker. It gives off a really nice sweet smell so if you only fire up your wood burner now and again, birch logs are ideal. They are also good for inexperienced users as they will catch easily too. You might find our previous blog post - How to Light a Wood Burner - helpful if you haven't lit many fires at home.
How many logs do you need?
We offer a number of different options so you'll have the right amount of logs to suit your budget and how often you light up a fire.
You can buy kiln dried logs in nets and kiln dried logs in crates.
Our nets are suitable if you don't have a load of space to store your logs at home. They also provide easier access so you can get them onto your fire.
Our range of firewood crates is ideal if you need more firewood and you are going to be lighting your fire on a regular basis throughout the winter. You will need a bit more room to store them however it offers great value for money.
Buying kiln dried logs online
Now you know we are the best place to go if you are thinking about where to buy logs near me.
We offer premium kiln dried ash and birch firewood that will suit the type of fires you want to burn at home. We also have a range of different quantities available not only to fit your budget but to ensure you have enough storage space to house them.
Don't delay any longer and have a look at our fantastic range of kiln dried firewood and keep your home warm with a roaring fire this winter.