Wood as a natural fuel stands for pleasant warmth and sustainability. Due to economic crises, it has increasingly come to the fore for many consumers in recent years. Fireplaces and tiled stoves are heated comparatively cheaply and fossil fuels such as oil and natural gas are spared. But what is still new for many users of firewood: The natural fuel can also be used for other everyday and special purposes. In particular, kiln-dried firewood that is chopped into manageable logs of around 25 cm does not only fit in the stove. Depending on the type of wood such as birch, oak, ash, beech, there are other uses. You will be surprised how versatile your firewood stock can be used.
The best firewood for heating with a fireplace and tiled stove
A fireplace is most functional and beautiful when it is heated with high-quality firewood. Not only does it give off the most beautiful heat with kiln-dried firewood and only rarely does the log have to be refilled. The dancing flames behind the chimney pane also ensure that cosiness is created during the cold season. Of course, good firewood with a low moisture content of no more than 18% also has a positive effect when used in a tiled stove. The pleasant radiant heat that the firewood produces is incomparable and for many people a reason to look forward to winter. What kind of firewood is best for the fireplace? We'll tell you!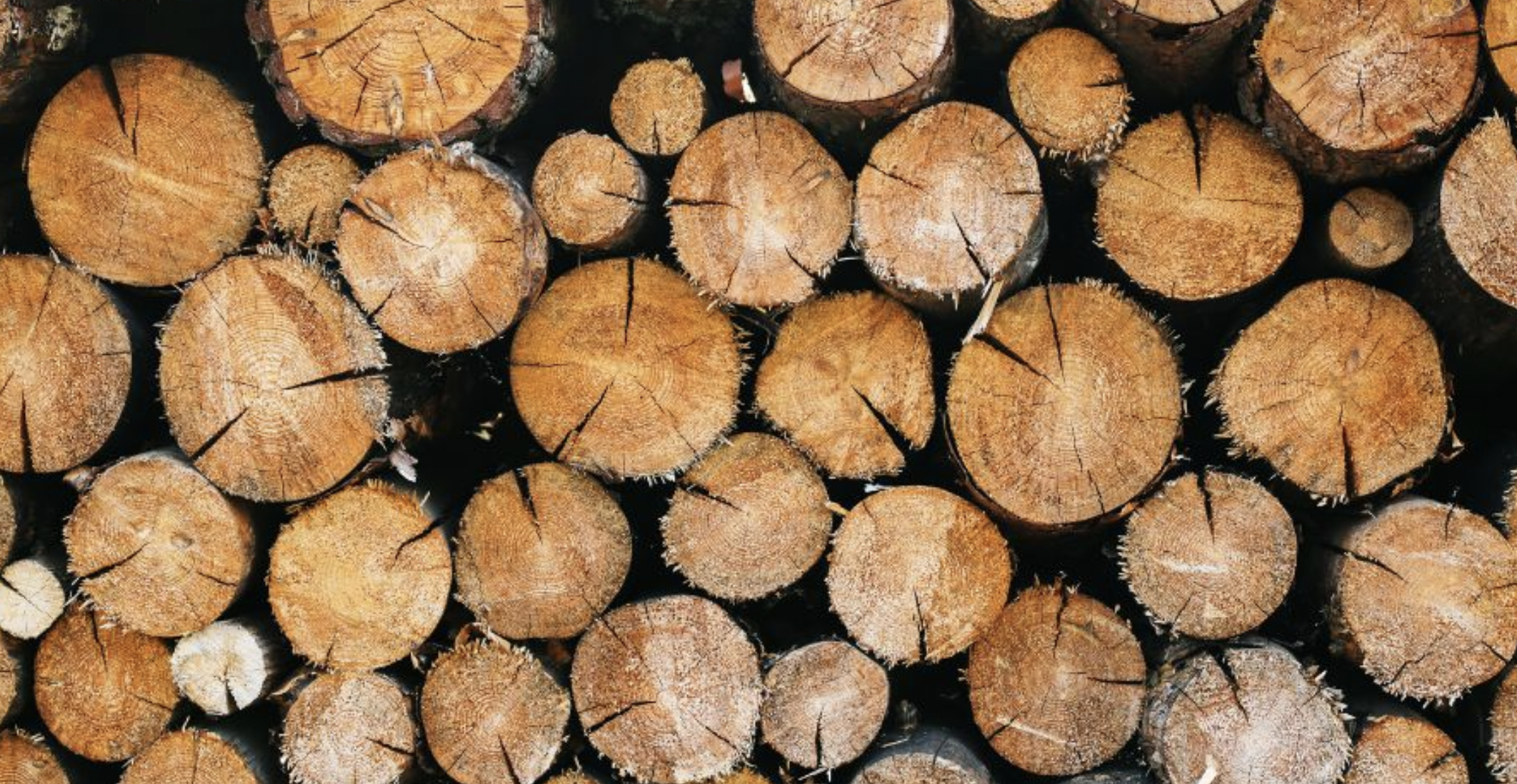 Kiln dried ash firewood
Ash firewood that is ready for use in the oven also does not produce sparks and is therefore suitable firewood for open fireplaces. Of course, the kiln-dried logs also deliver the best fuel power in closed fireplaces and tiled stoves. With only 18% residual moisture, ash firewood is on a par with our other hardwoods.
Kiln dried birch firewood
Birch wood is a great firewood, especially for lovers of open fireplaces. The stove-ready fuel with a maximum of 18% ensures a beautiful blue flame and fills the air with the delicate scent of birch. The calorific value of birch wood is not as high as that of ash or beech. But because of its other advantages, it is still very popular in many households. Of course, it is also suitable for heating with the tiled stove.
The best firewood for cooking on the stove
A fireplace is a wonderful thing. Hardly any other stove gives as much cosiness and pleasant warmth as the one in which hot flames blaze. A tiled stove fired with kiln-dried firewood also provides cozy temperatures, but only a stove can do what a stove can do. This is often equipped with a baking compartment and hotplates, so that the energy of the burning firewood can be used for baking and cooking. But which logs are best suited for this? We present the most popular oven-ready wood species.
Kiln dried birch firewood
Birch wood is a very popular firewood and, as hardwood, also has a high calorific value. Similar to oak, the kiln-dried logs burn evenly and slowly, providing long-lasting heat. So if you want to prepare your meals in a rustic style, namely on your stove, you are in the right place with ready-to-use beech wood. With a maximum moisture content of 18%, this fuel also looks good in an open fireplace. It smells wonderful and gives off no sparks.
The best firewood for campfires
In spring at the latest, many people are drawn back out into nature. At the campsite or on the beach, a small campfire is a good thing. The stress of everyday life can go for a while and the well-deserved cosiness can return. Chamber-dried firewood should not be missing, but which exactly should it be best?
Kiln dried birch firewood
Kiln dried birch wood can be seen as firewood for a solid campfire. Although its calorific value is a little lower than that of beech, its burning behavior is excellent. The firewood with the typical white bark impresses with its easy flammability and rapid heat development. The prerequisite for this is that the firewood has been kiln dried and preferably has a maximum residual moisture content of 18%. Oven-ready firewood makes it easy to use and prevents too much smoke.
Kiln dried ash firewood
In terms of calorific value, kiln-dried ash wood can definitely compete with oak and beech wood. Its burning behavior is also similar, which is why it is perfect for a campfire. The oven-ready firewood from the ash also gives a particularly beautiful flame picture, which comes into its own with an open fire. At the same time, there are no sparks, so there is less risk of clothing catching fire in a campfire. Chamber-dried ash logs can also be used for the open fireplace.