Beat the rush - don't start searching for kiln dried wood for sale at Christmas
As we approach the festive season, you probably know that a lot of people are going to be looking for kiln dried wood for sale.
OK, Christmas might turn out to be a little bit different in 2020 than previous years however many households will want to kick back and relax with a warm fire.
While wood burners are pleasant throughout the whole winter, there is something cosy about lighting a fire when you have the christmas tree and decorations up.
So, if you are thinking of leaving buying your kiln dried wood for sale until a few days before Christmas, read on to find out why you should do it now!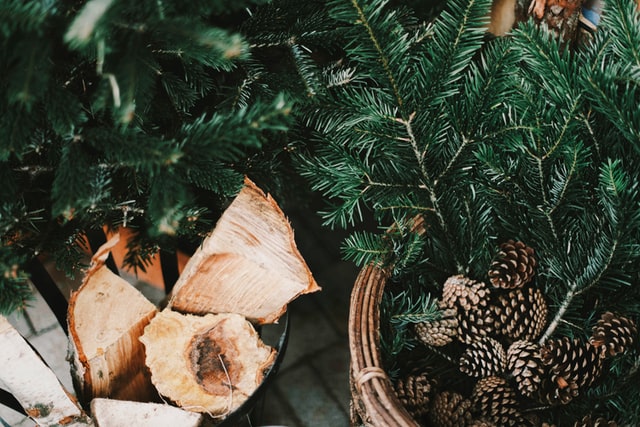 Christmas is pretty busy
A lot of people leave getting their firewood to the last minute.
The run up to Christmas is especially busy as people remember that they need logs and kiln dried firewood to see them through the festive season.
Instead of leaving this until the last minute and struggling to get logs a few days before the big day - get stocked up now with our great selection of ash and birch firewood. Rather than competing with everyone else to secure logs just before Christmas, get your order in early.
You can get enough to last you to the New Year
With our selection of larger kiln dried firewood orders - available in both crates and nets - you can have enough logs to keep you going over Christmas and into 2021.
The longer you leave it the less chance you may have of getting enough logs to last into the New Year. If you try and get your firewood at the last minute you might only be able to order smaller amounts than you would normally get.
It will take (some) stress out for Christmas
The run up to Christmas can be a bit stressful at the best of times.
Have you bought all the presents you need? What about that one thing you just can't find in any shops. Do you have everything for Christmas Day?
We might be doing Christmas differently this year but it still comes with its stresses.
By getting your order for kiln dried firewood for sale early and having it delivered well before the big day, it is one less thing to worry about. Rushing about at the last minute trying to find firewood will just add extra pressure to the festive period.
Don't leave the order for kiln dried firewood to the last minute this year.
If you do, you not only add extra stress onto everything else that is happening but you run the risk of missing out as well.
Have a look at our great range of kiln dried wood for sale and get stocked up for the festive season and into the New Year today.