How much does it cost to install a wood burner?
Having a wood burner is a very common thing for people to have in their homes these days.
Before you go and start searching for logs for your wood burner near me, you may be wondering if you can even afford to have one in the first place.
How much does it cost to install a wood burner, anyway?
This is the exact question that we are going to have a look at in today's blog.
So, let's find out how much wood burners cost.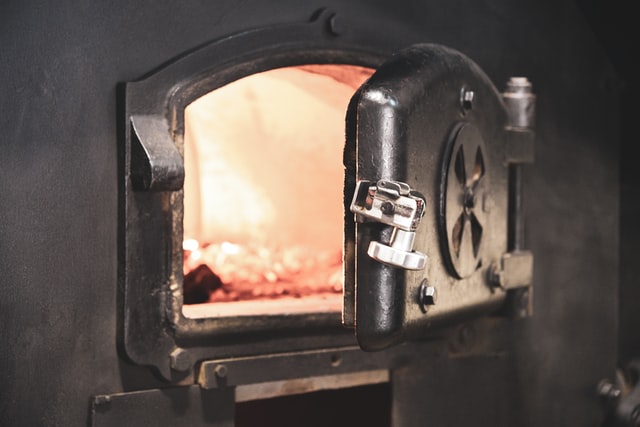 How much does a wood burner cost?
Wood burners can vary pretty wildly in price and it really comes down to what you actually want.
You can pick up a wood burner for just a few hundred pounds however they can also go right up to three or four thousand pounds and even more if you want a particularly fancy model.
For the average home, a wood burner should be in and around £400 - 600 to buy the actual stove itself.
This is just the first part - you need to also pay to have it installed.
How much does it cost to install a wood burner?
Again, there is no 'one figure fits all' approach to having your wood burner installed. There are a lot of factors which can bring the price up.
This includes:
Your chimney needs to be relined
You don't have a chimney so a flue needs to be installed
Vents have to be fitted into the room
The chimney needs additional work carried out
This list isn't exhaustive but it does give an indication of the different things that could impact on the cost of installation.
Assuming that everything goes pretty smoothly and there isn't any additional work to be undertaken, installation of a wood burner ranges from around £700 - £1000.
Can I install a wood burner myself?
Sort of.
There isn't any law or regulations that necessarily state that you can't install one on your own. Most people who are pretty handy at DIY could probably do it. However, in terms of safety and ensuring that it is installed correctly we would always recommend that you use a professional.
You would also need to notify your local Building Control Officer as they will need to inspect the installation. If you use a Hetas approved installer, they will be able to certify that the wood burner complies with the regulations.
After your wood burner has been installed
Wood burners aren't as expensive as you might think.
For less than £2000 and in most cases less than £1500 depending on what model you choose and how complicated the installation is, you can have a roaring fire heating your home.
The next step is for you to have a search for logs for your wood burner near me and get everything you need to start up your wood burner.
We offer a great range of both ash and birch kiln dried logs that not only provide incredible warmth but long lasting fires too.
Once you get your wood burner installed, you may find some of our other blog posts useful: