Benefits of buying with an online logs shop
In these testing times we all need to get used to doing things a little bit differently.
Whereas before you might have popped down to your local petrol station or another store to pick up firewood for your wood burner, why not consider doing this online?
Like a lot of things on the internet, there are several advantages to buying firewood through an online logs shop such as ourselves.
Let's look at the benefits of buying with an online logs shop.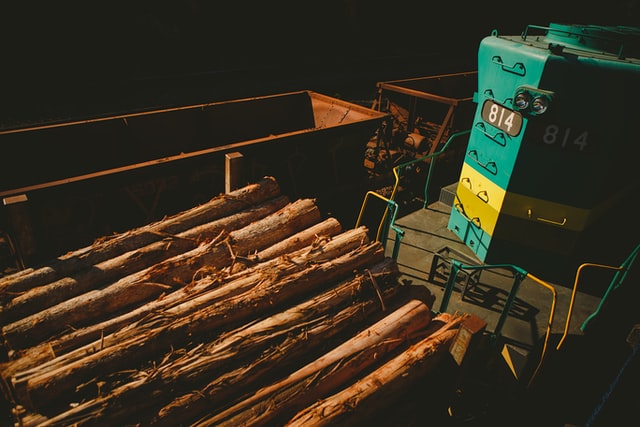 You can get firewood without leaving the house
While this is a great convenience at any time, in the midst of a global pandemic limiting your time in busy shops isn't a bad thing.
By going online and buying kiln dried logs for your wood burner or open fire, you don't even need to leave the house. Not only can you make the purchase online but we will deliver to your home as well.
Really it just takes a few clicks on your computer or taps on your smartphone or tablet for you to have enough firewood delivered to see you through the winter.
You can buy high quality kiln dried logs
All the kiln dried logs that we offer are certified by Woodsure which means that they have less than 20% moisture content.
This ensures that our logs are of a higher quality than a random bag you pick up when you are out shopping.
Why does this matter? Well, by being able to get high quality logs online they will:
Burn for longer and give off more heat
Be ready for immediate use
Produce less emissions so will be better for the environment
You can buy logs in bulk and save money
Another advantage of buying from an online logs shop is that you can order as many logs as you'll need for an extended period of time.
Unless you have a van then you probably aren't going to get a lot of logs into your car. This means buying bags on a regular basis. However, ordering online means that you get a huge crate of kiln dried logs that will keep you going for months and have it delivered to your home.
As long as you have somewhere to store it all you can save money doing it this way as well.
Have a look at our kiln dried logs size guide for more information on how many logs you get.
Buying from an online logs shop
If you are regularly firing up your wood burner or even just putting it on now and again, ensuring that you have enough logs to last is important.
With our fantastic range of kiln dried logs that come in various sizes from crates to nets, you can have high quality firewood delivered without leaving the house.
You get more logs for your money as they are packed tighter than in a bag and they are also of higher quality than you'll find in your local petrol station.
Start buying your firewood from our online logs store today and enjoy great fires this winter.