Logs for Sale in Cardboard Boxes - Our new 100% plastic free alternative
Today we see the launch of our premium kiln dried birch logs for sale, packaged in cardboard boxes, a solution and alternative to nets for those looking to go completely plastic free.
So what's new?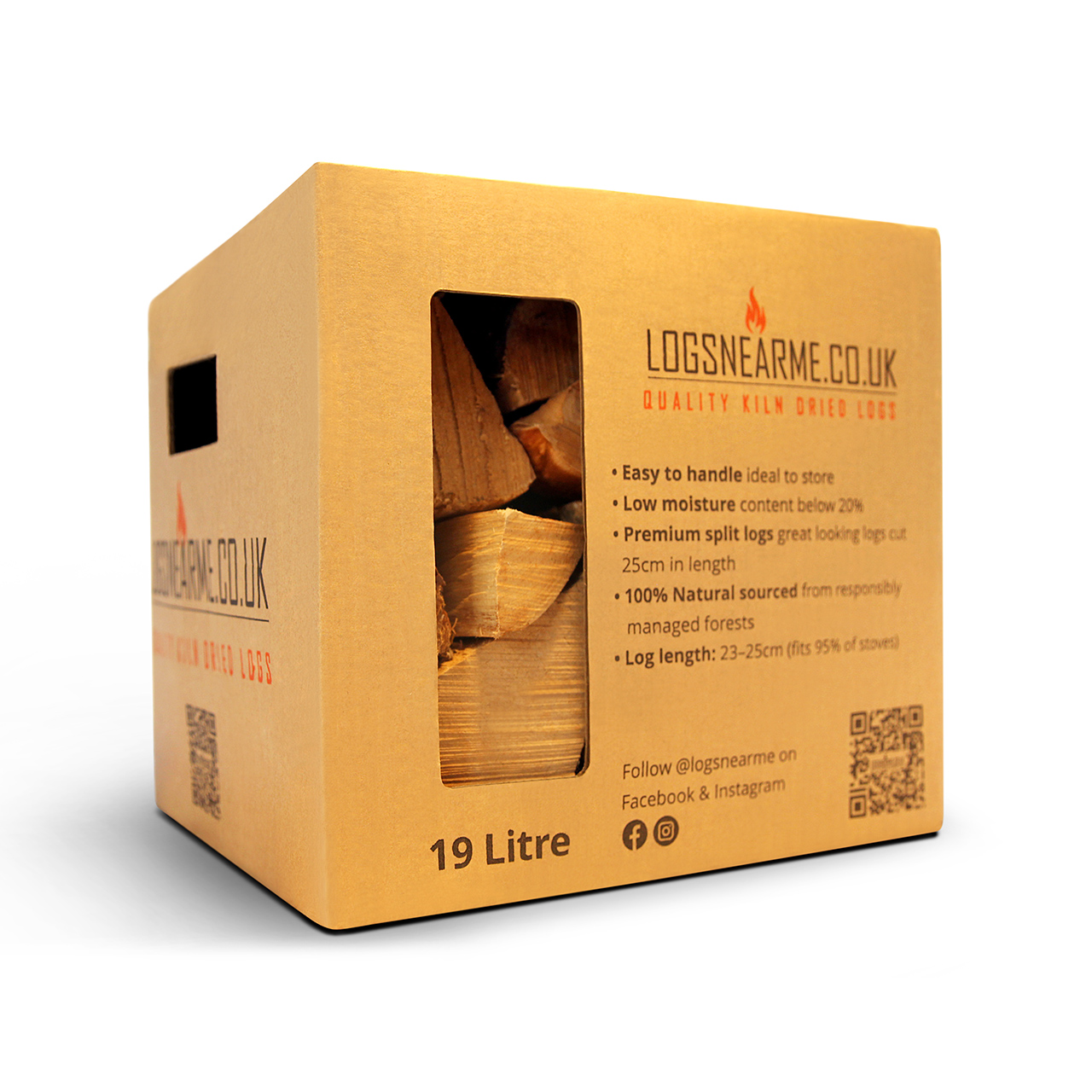 Smaller Quantities
Our logs in cardboard boxes will be delivered by UK mail, a different courier to that used to deliver our crates and pallets through the pallet distribution network. This means you can order as little as 3 boxes with free delivery still included! This is perfect for those looking to top up at the end of the season without requiring to buy 400kg+ of firewood, but also for those with limited storage space and access for larger volumes.
Kindling Included
Each order will have an amount of kindling included absolutely free! It's great for starting fires and burns well. The beauty of the boxes is that you can also use the cardboard for kindling as well, meaning no waste whatsoever!
Plastic Free
As you'd expect, our kiln dried birch in boxes comes plastic free. Burning kiln dried firewood is already a carbon neutral source of energy, so you're doing your part in reducing plastic waste and c02 emissions.n
No Frills, Premium Wood
Our cardboard boxes are made from recycled cardboard. They may look a bit crinkled and worn by the time they reach you, but rest assured they contain some of the best kiln dried birch on the market, regularly clocking in a moisture content level of 10% or less.
Pretty and Perfect in Size
Birch has a wonderful silvery bark making it a beautiful display log for your firewood basket next to the fire. Our logs in boxes are cut slightly smaller in diameter than our logs in crates.
Delivery
These boxes will be delivered to you by our preferred courier, UK mail. They take around 2-5 days to reach you. If your order contains more than one box they may be delivered at different times. Rest assured that all products will arrive and this should be within your 5 day delivery window, even if they arrive on different days.