Just had logs delivered? Here's what to do with the pallets
If you have just had a load of logs delivered to your door, you're probably wondering what to do with them next.
Our range of kiln dried firewood that comes in both nets and bigger crates are delivered on a pallet (or even two depending on how many you order).
While you can certainly store your logs on the pallets themselves until you use them, what do you do with the pallets when they're empty? If you're a bit stumped luckily we have a few suggestions on what you can do with them.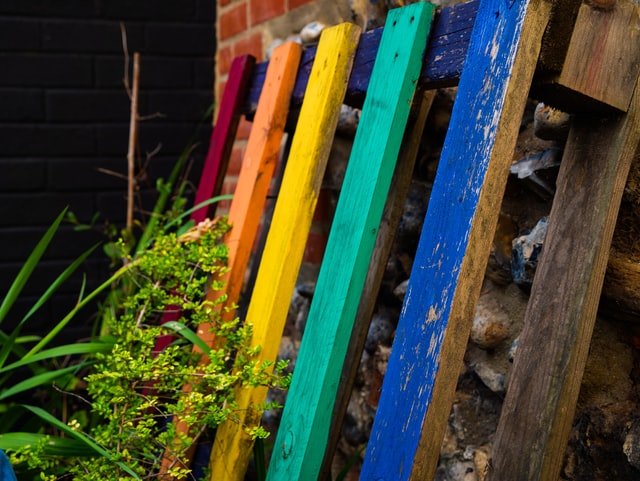 Use them for furniture
Pallet furniture can add a really unique twist to your home and garden.
You don't even need to have any expert carpentry skills or be a DIY enthusiast to turn the pallets that are left over from your firewood delivery into something special.
There are a lot of different things you can make with leftover pallets. This includes outdoor tables, herb storage in your kitchen, shelves and even complete furniture sets. Let your imagination go wild and turn your pallets into something useful that adds a modern twist to your home.
Resell them
If you don't fancy hanging onto the pallets after you have had logs delivered, you can sell them on.
There are always people looking for them (a lot of the time to make quirky furniture like we spoke about above). You aren't going to make a killing selling pallets but you can get a few extra quid.
If you put up an ad on Gumtree or Facebook Marketplace, you'll no doubt get a lot of interest and you won't even need to transport the pallets anywhere yourself.
Donate them
There are several waste wood organisations out there that will take your leftover pallets.
Community Wood Recycling is one of them and they work with enterprises throughout the UK so there should be one in your local area. They take old wood and recycle it and they'll even come and collect it as well.
If you want your leftover pallets to go to a good home and used for community projects, using a wood charity is a great way to promote sustainability and help the environment.
Can you use pallets as firewood?
One question we often come across is whether or not you can use your old pallets as firewood.
As most wooden pallets are made from pine, it perhaps makes sense that you can chop them up and put them into your wood burner or open fire.
However, many pallets - especially if they have been used to export products - will have been treated with chemicals. If the pallet has been stamped with 'MB' it means it has been treated with fumigant methyl bromide so you can't use it as firewood.
If you have had logs delivered and want to do something with the pallets, we'd recommend upcycling them, selling them on or donating them instead of putting them into your fire.